Monday
Because we finished the Snap part with our test last week, Paul introduced Python today.
Tuesday
With Sandra, Hugh, Mitch and Chas I went to the cinema to watch Everest. I'm not gonna write a review now but I can say that the movie was okay 😉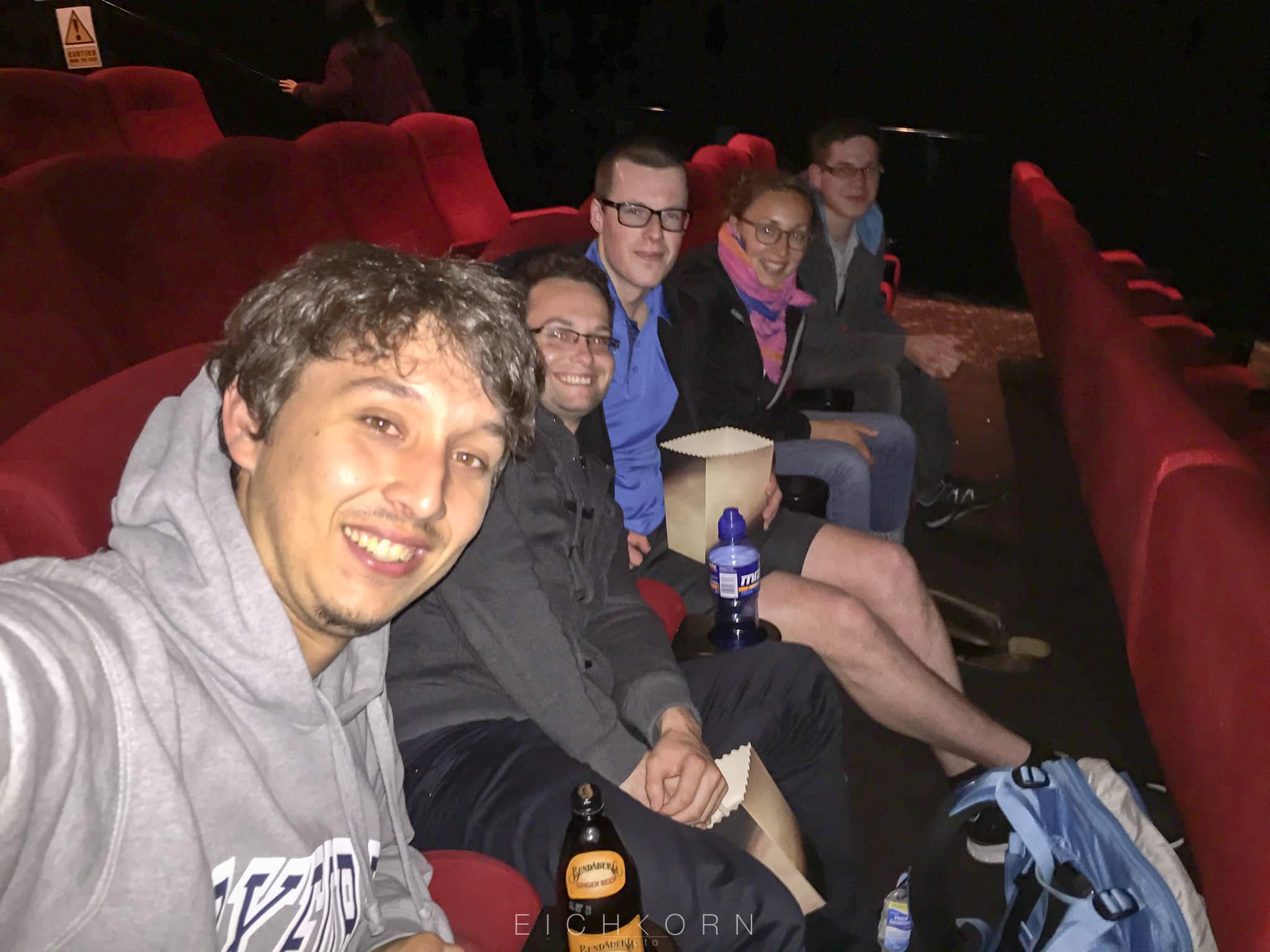 Wednesday
After our trip to the hot pools few weeks ago, we saw this sign in front of the Irish Pub in Napier, telling the specials for the different days. As Sandra took a photo of that, we knew that on Wednesdays there is a quiz night. So we decided spontaneously to go there and give it a try 🙂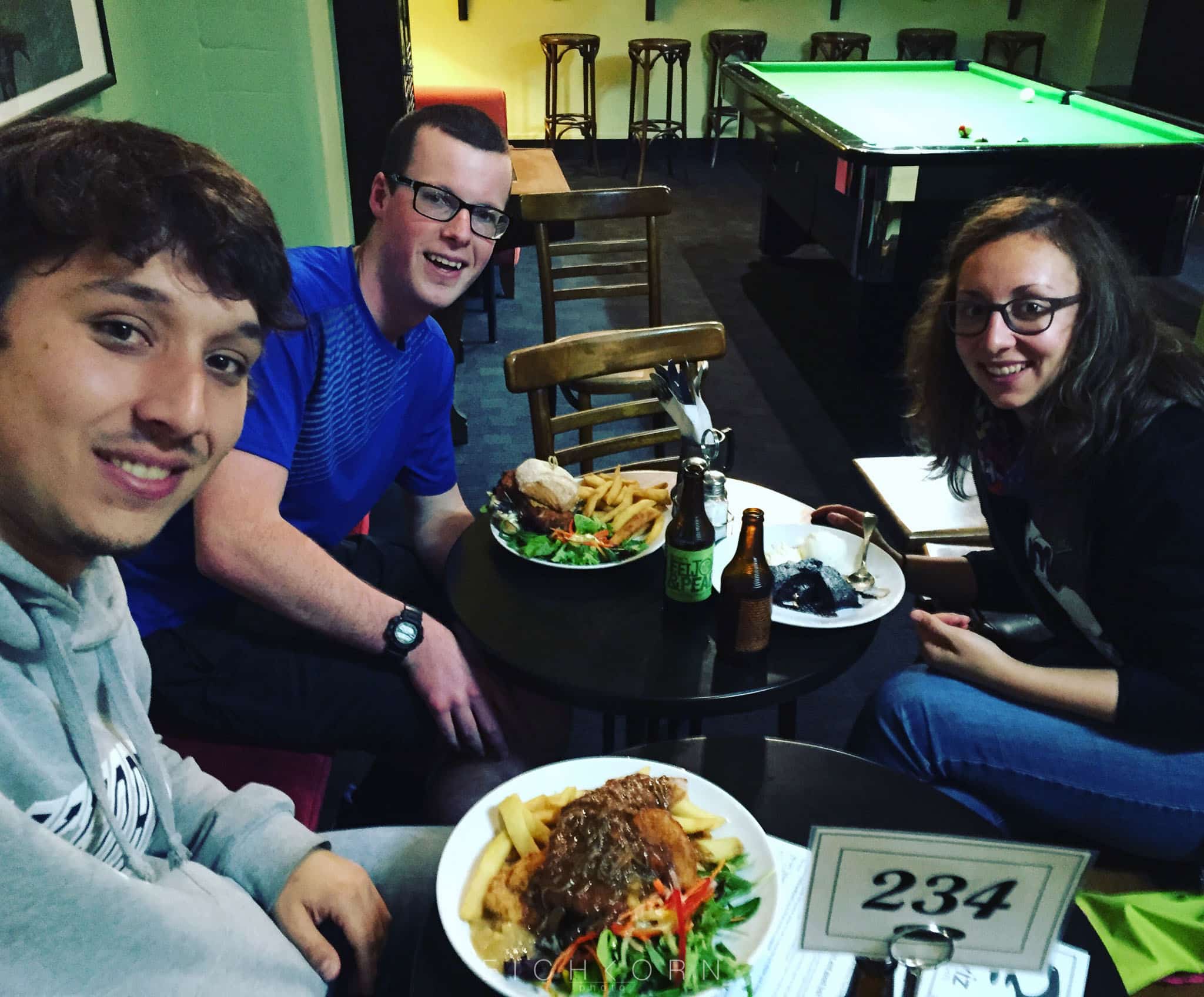 Also did I have a Schnitzel, which was surprisingly good! I just need to get used to having it with apple purée 😛
Thursday
I never realized that Hugh took that photo of me. But hey … thanks man! 😛 So Obviously we were working on our assignments today. I wanted to get as much done as possible because on Saturday I'll start the 10 days trip around the North Island with Sandra and Chas.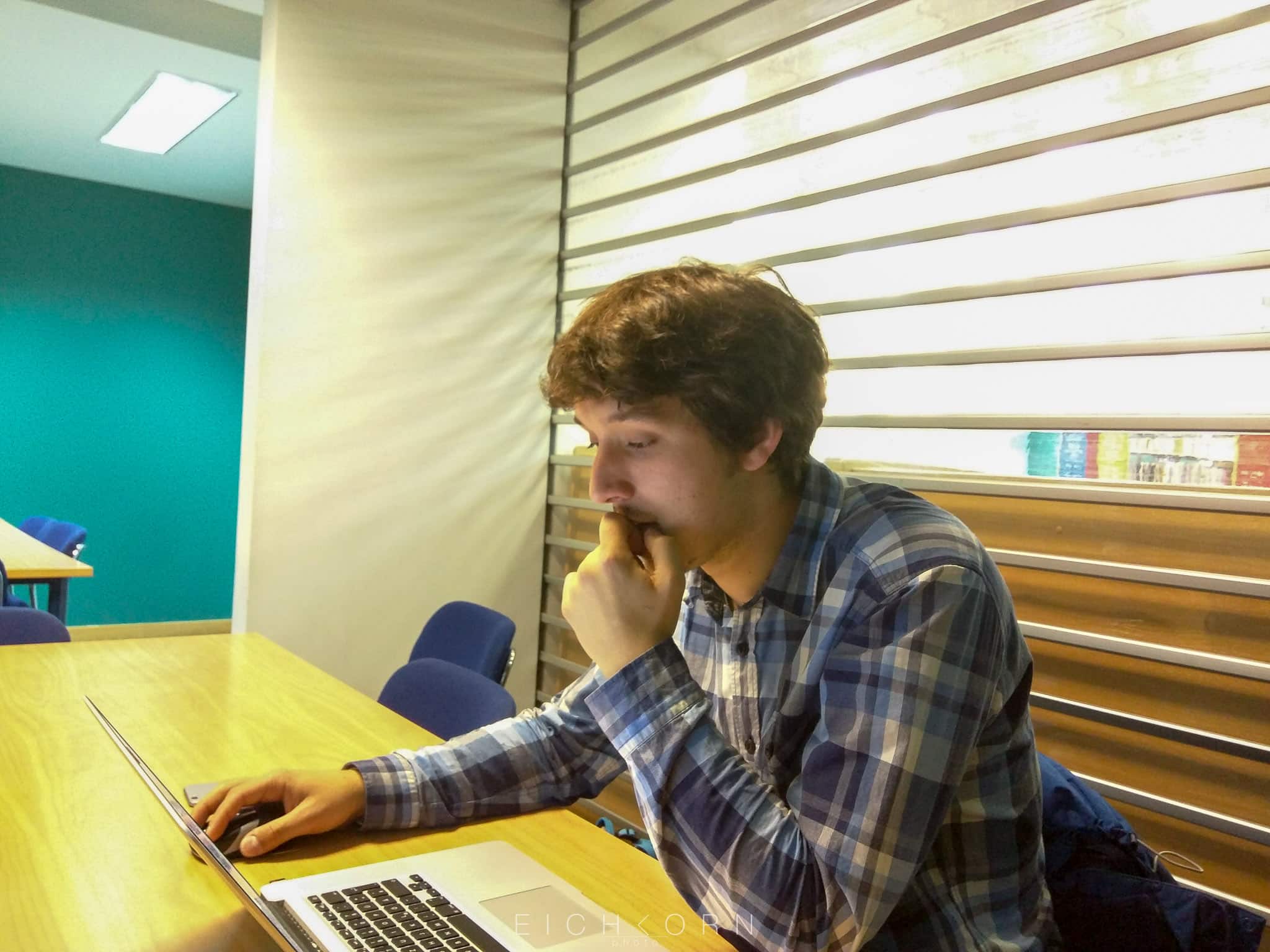 Friday
Only class today – again Electronic Design, where we would never learn anything :/ Today was extra frustrating as I had to show my teacher how to set up a shared folder in Google Drive. I did not think that any teacher of the computing program would not know how to do that to be honest.
So after that shock I went to have Sushi with Hugh 🙂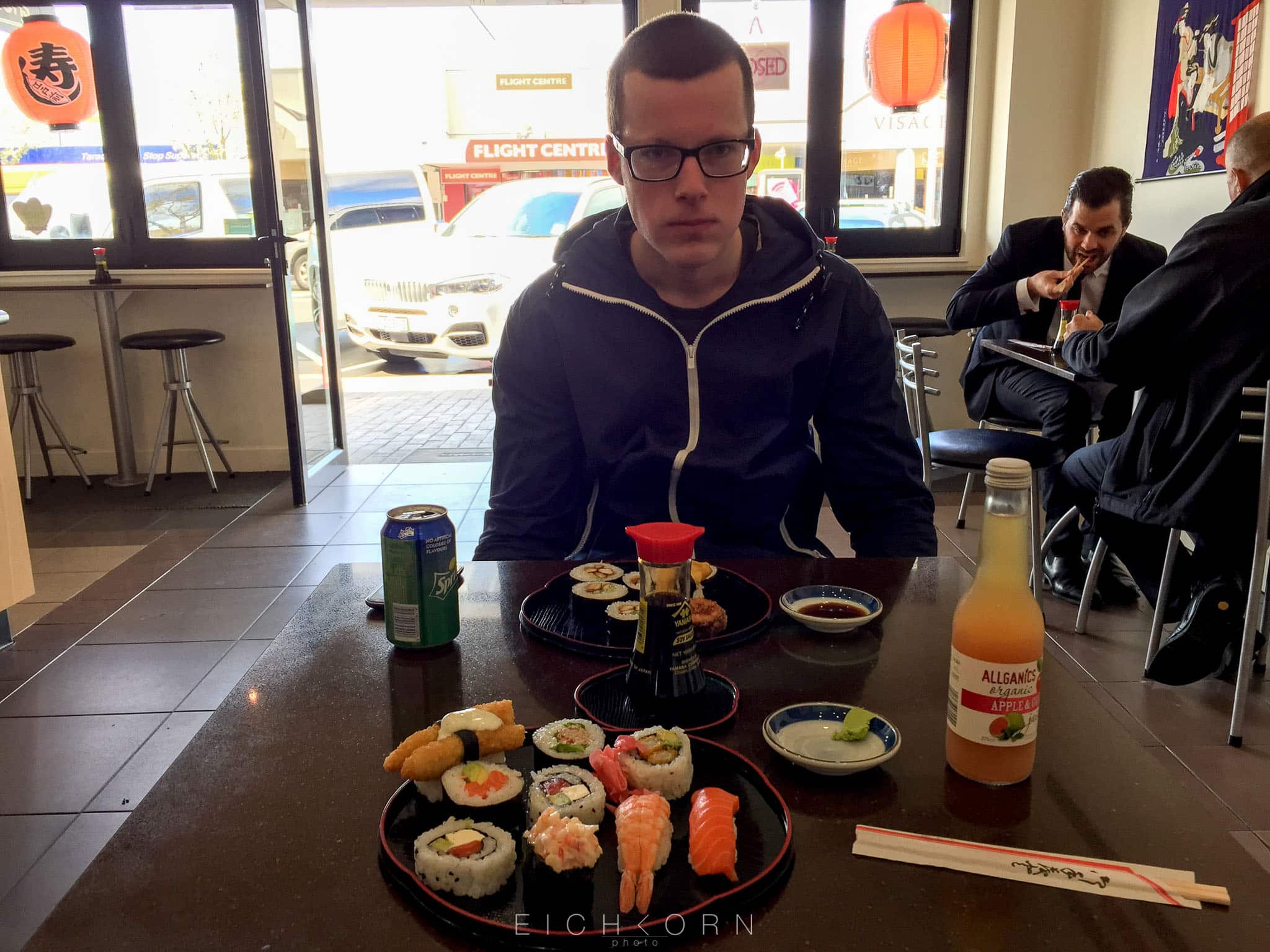 And in the evening Sandra and I met Chas to discuss few last things before our trip the next day.
Saturday
Whoop whoop! Big day today! I was looking forward to this day since we first planned that trip. And now we're starting 🙂
After we packed all our stuff which was quite a lot and didn't let much room for Chas', we started off to Napier to pick up Chas. And he didn't have little luggage. Let me just mention that king size air mattress 😛
But after we fit everything inside, we were ready to start. First stage would take us about 5 hours with a stop in Taupo for some lunch at the lake.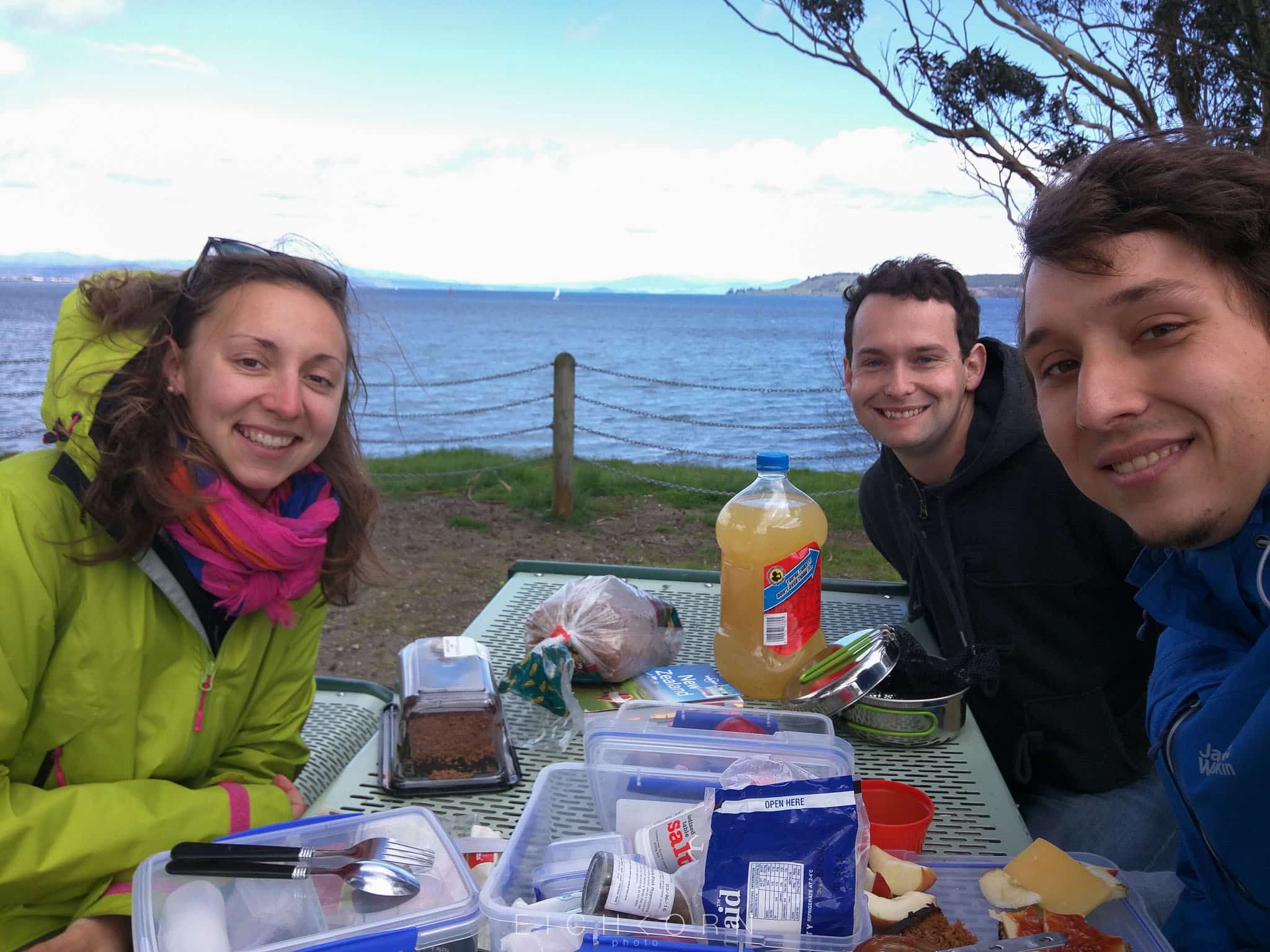 Our first official stop then was Mt. Manganui near Tauranga. The Campsite was right next to the Mountain which was home for some sheep. So we already could guess how we would wake up the next day 🙂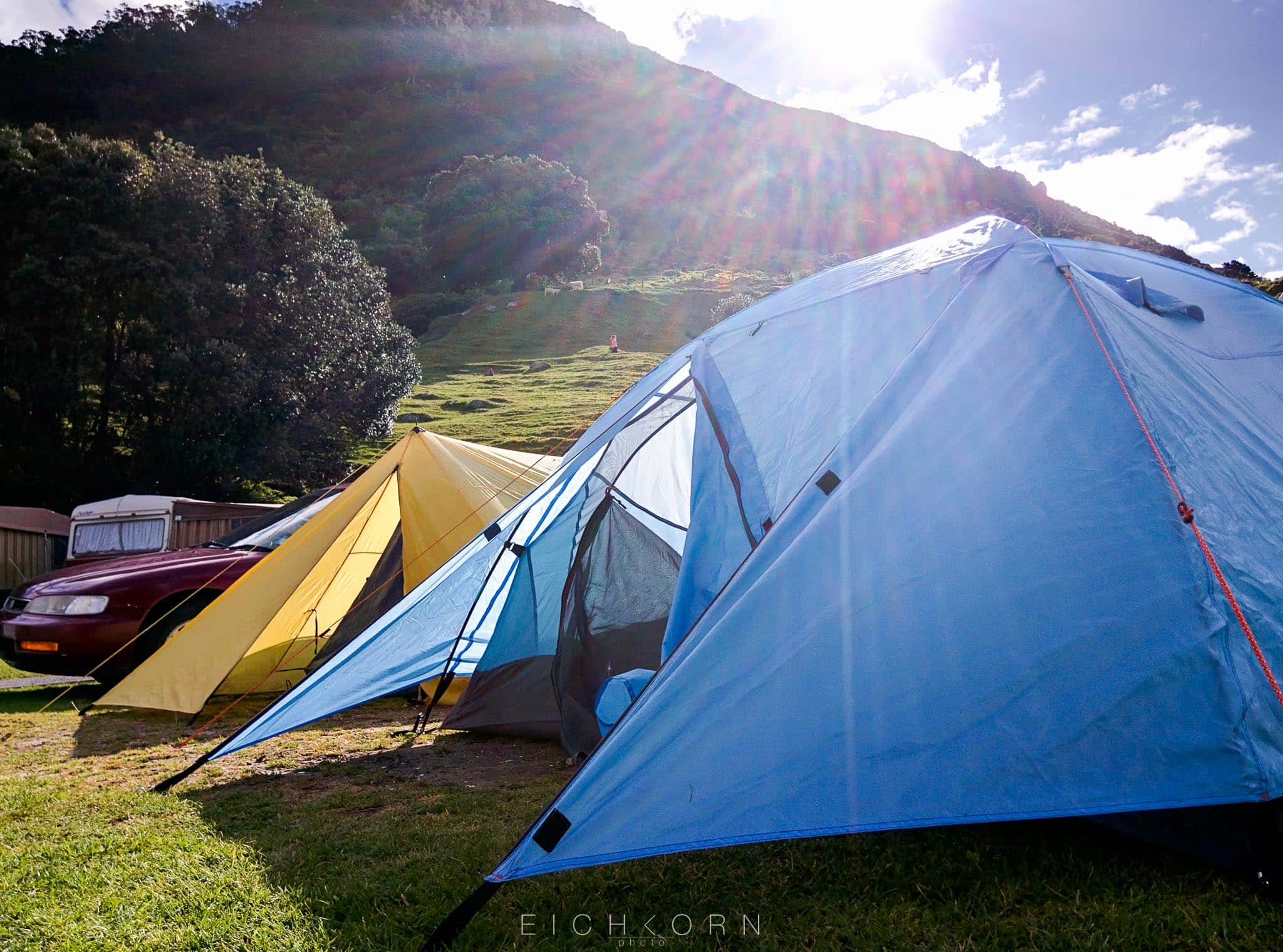 After we built up our tents, we decided to walk up Mt. Manganui. It's not a very big mountain so it only took us about one hour. On our way we met some sheep families and rabbits. From the very top we had a nice view over the city.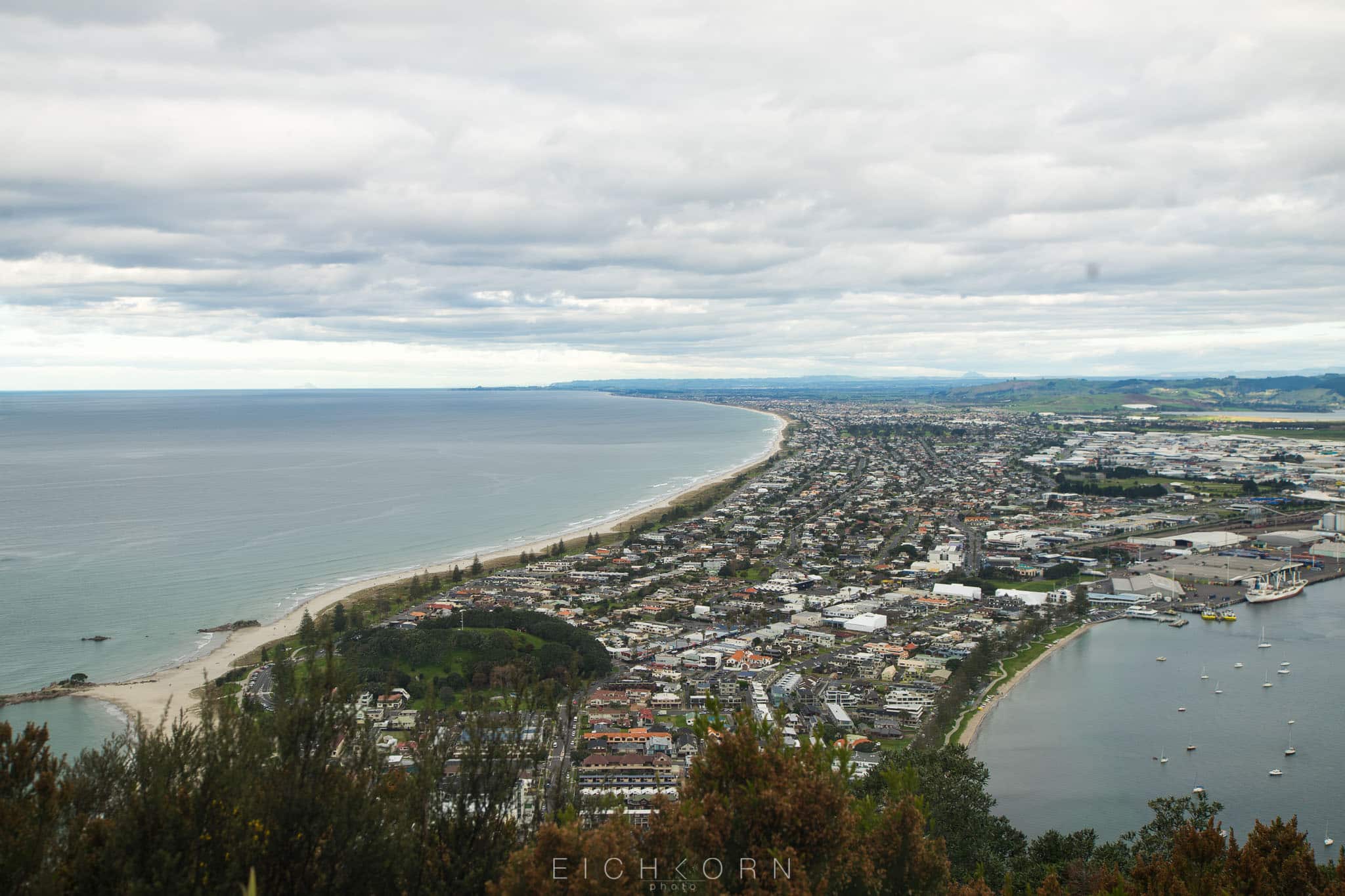 After we got back down, it was already half past five so we decided to have some dinner. Chas went to a Kebap store near the camp site and Sandra and I cooked some Spaghetti and salad with our camping cook set in the camp sites kitchen facilities.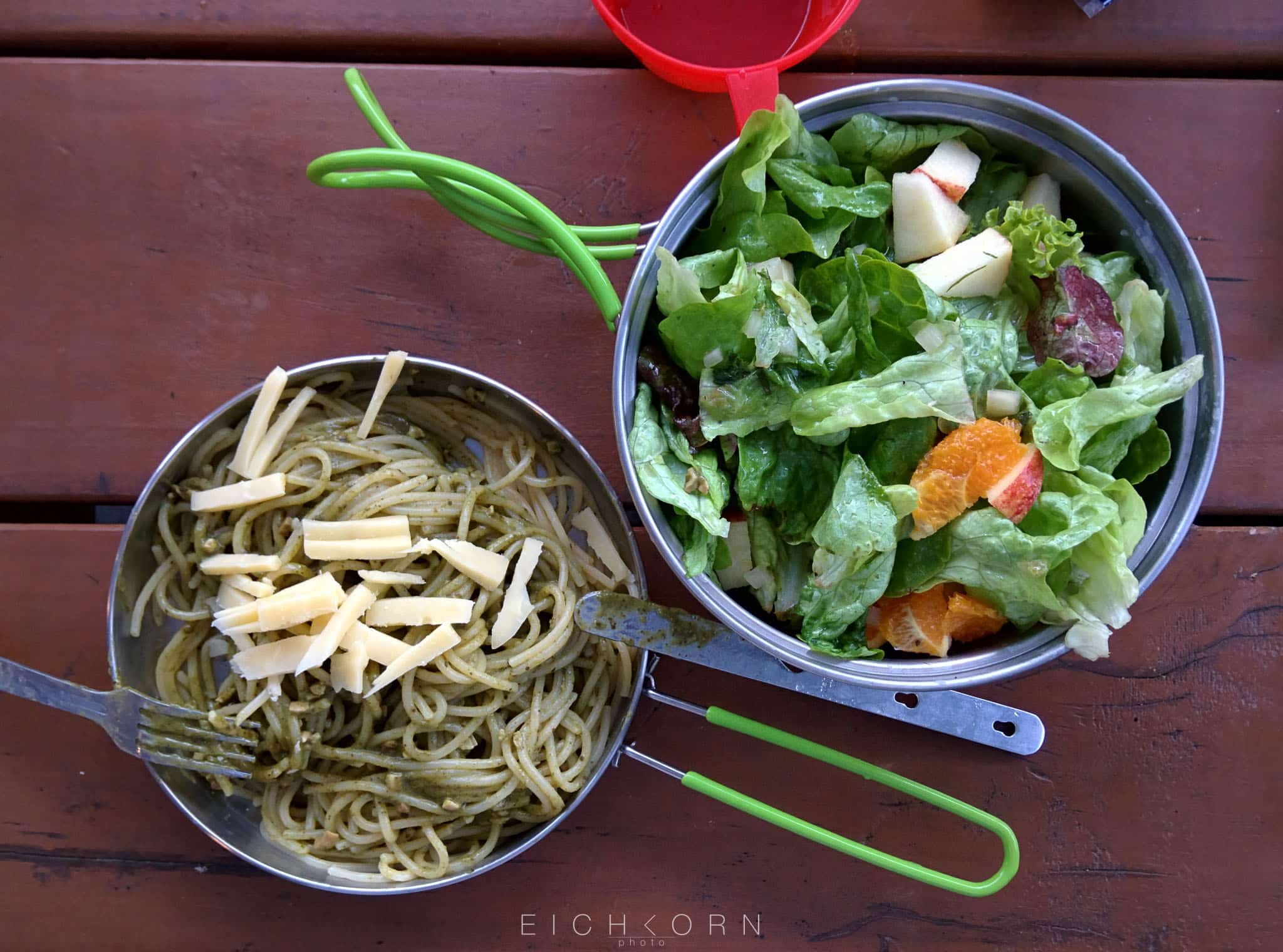 Sunday
Today I wanted to take some long exposure photos of the ocean and some rocks. So I took my camera and my tripod and went to that small peninsula about 500m down the beach.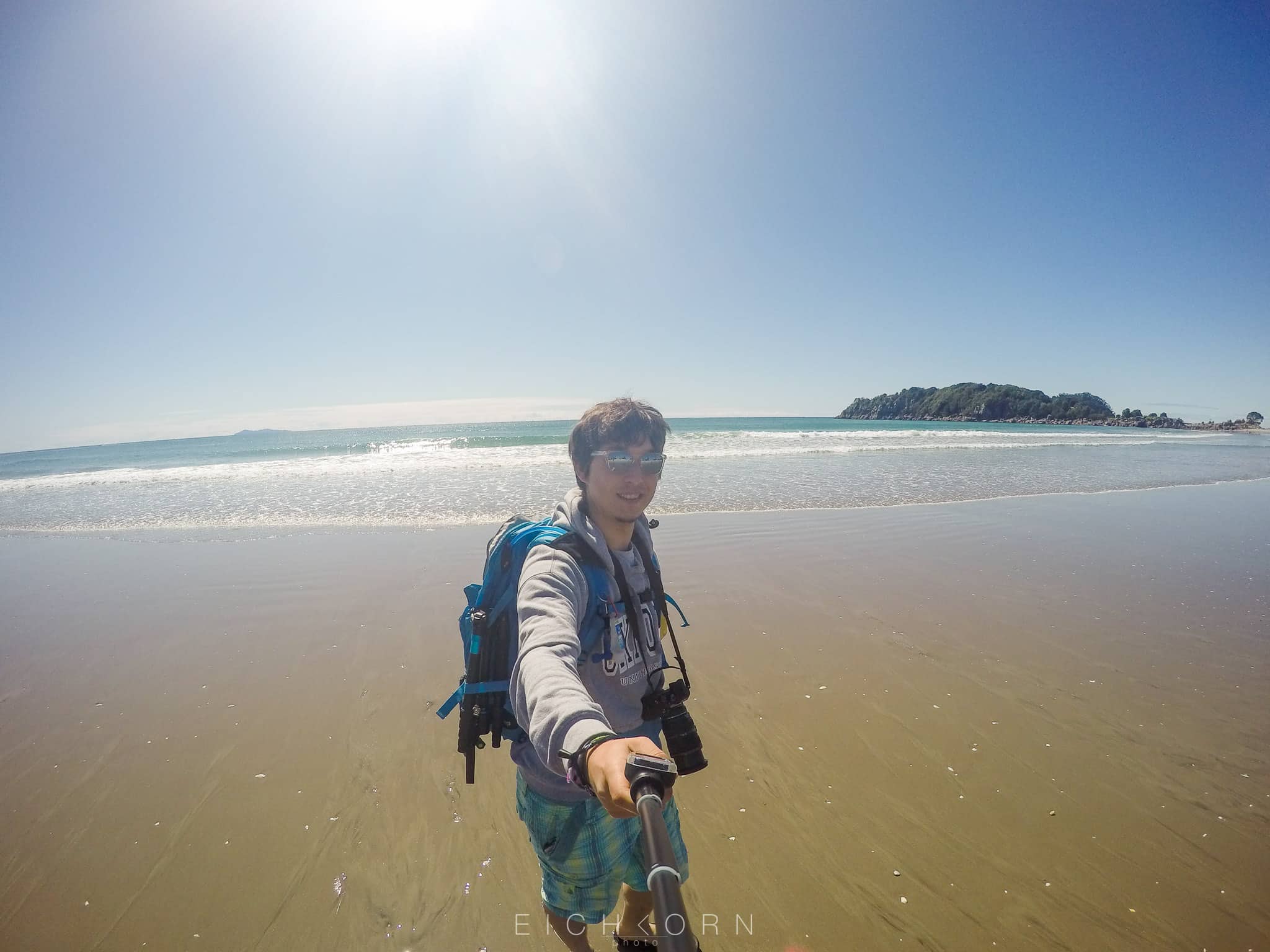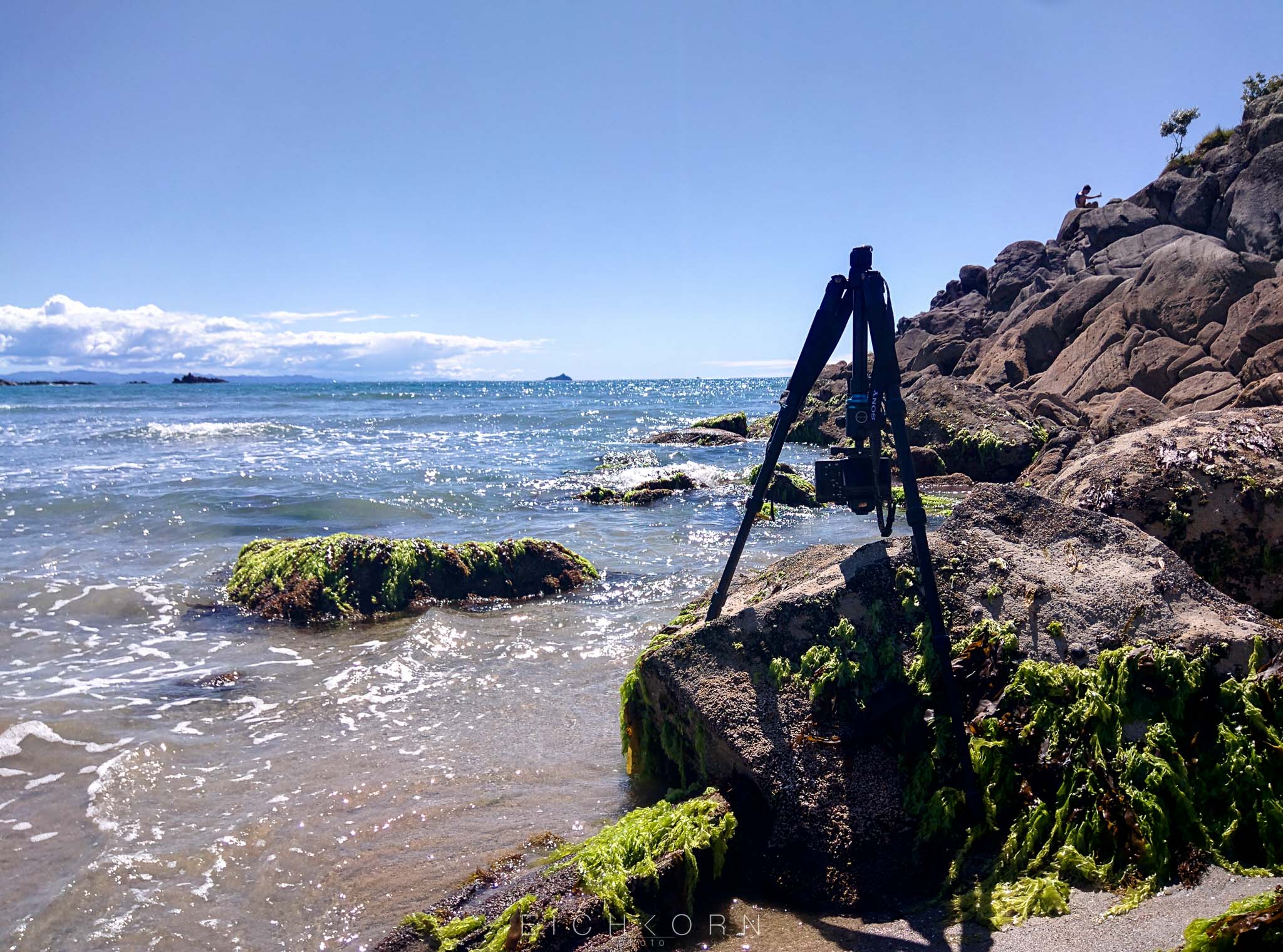 I was not quite happy with the result so I decided to come back later in the evening when the light is better.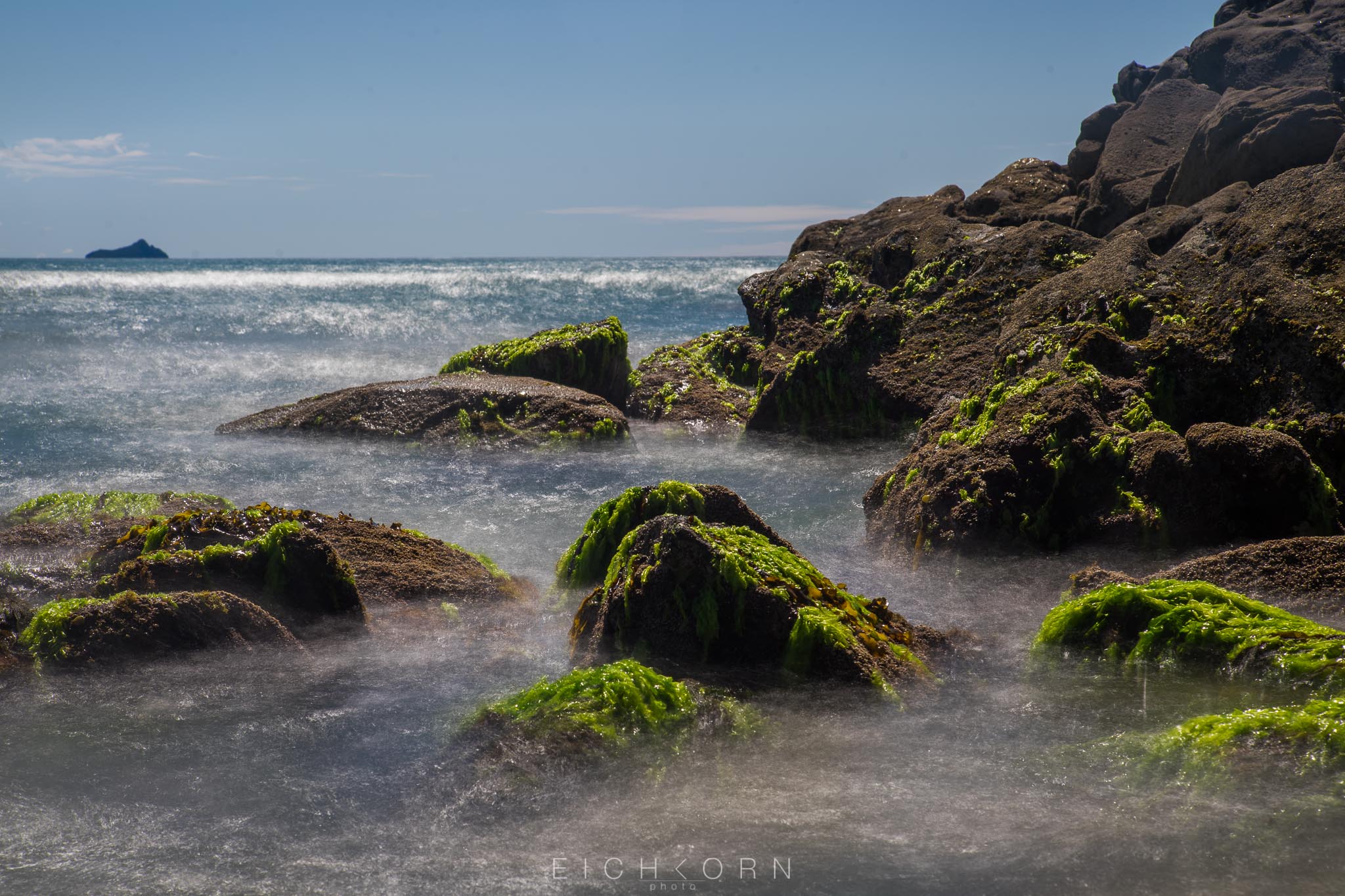 But first Chas and I went onto the peninsula. And on the was I saw an animal which I've never seen in the wild before – a seal! 🙂 Chilling on a rock by the peninsula. He had a fish lying next to him so save for later but unfortunately he accidentally dropped it of the rock so it's not on the photo.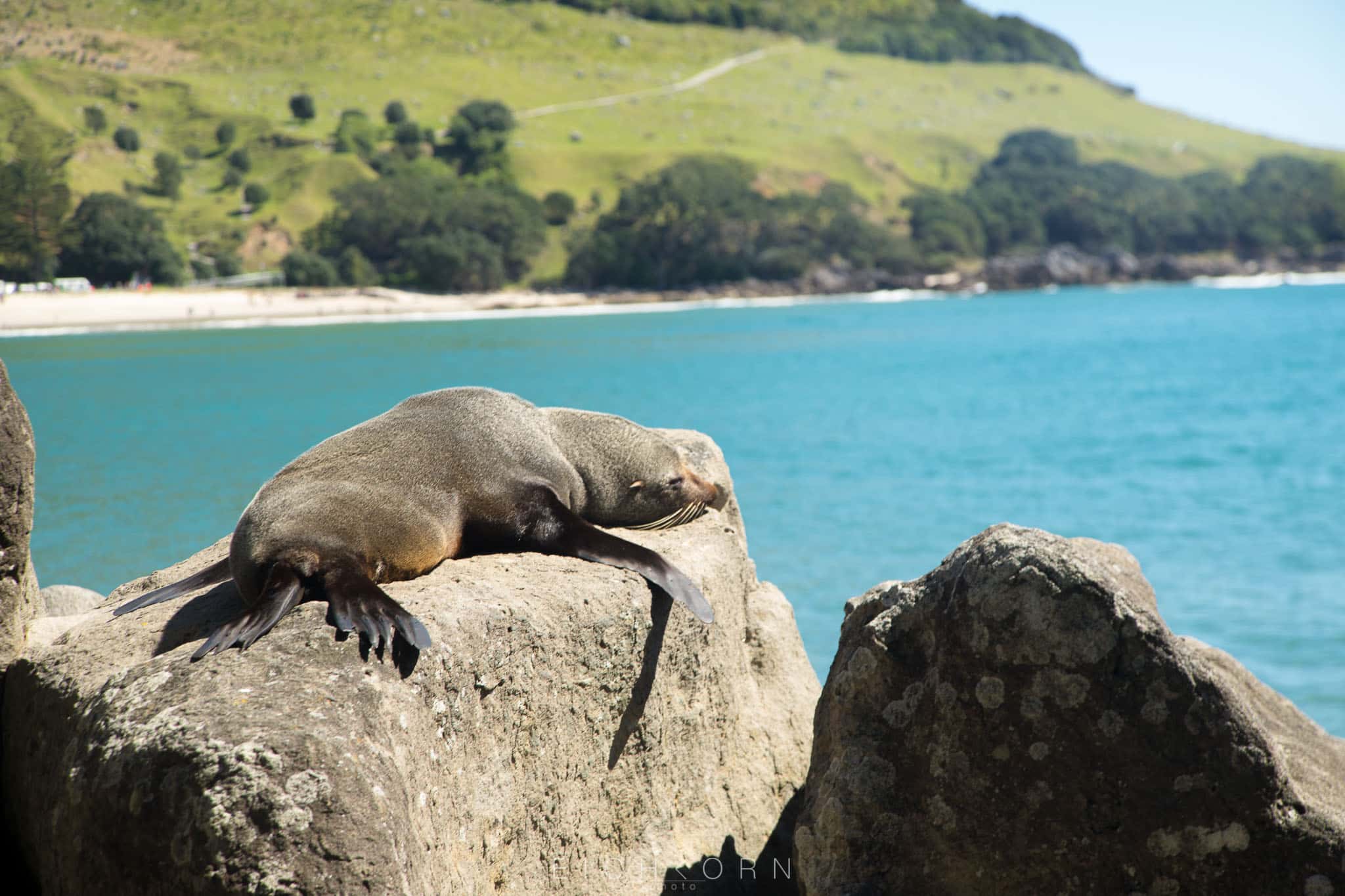 Then when we reached the end of the peninsula, I set up my GoPro to take a short time lapse (coming soon).
After that we went back to the camp site to grab our swimming trunks, go back to the beach and for me to have my very first experience in the pacific ocean 🙂 It was quite cold – at least for Chas 😛 – but not too cold if you really wanna swim in the pacific ocean 🙂 There were also quite big waves which made it even more fun for me 🙂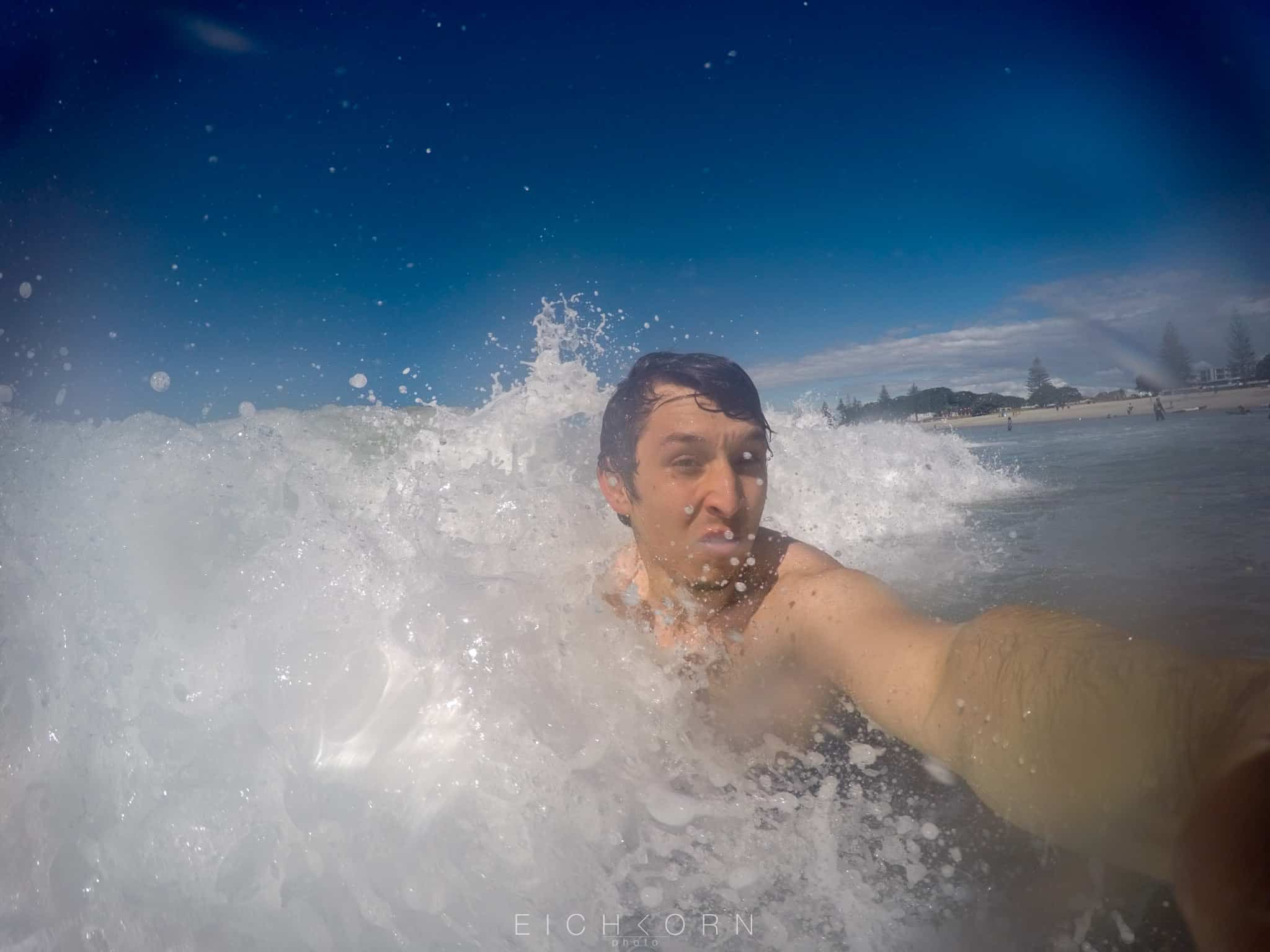 As this experience was very exhausting, we went back to the camp site to change and meet Sandra again to go to the City and have some lunch. I expected a bit more in terms of quantity but those were the best calamari I ever had!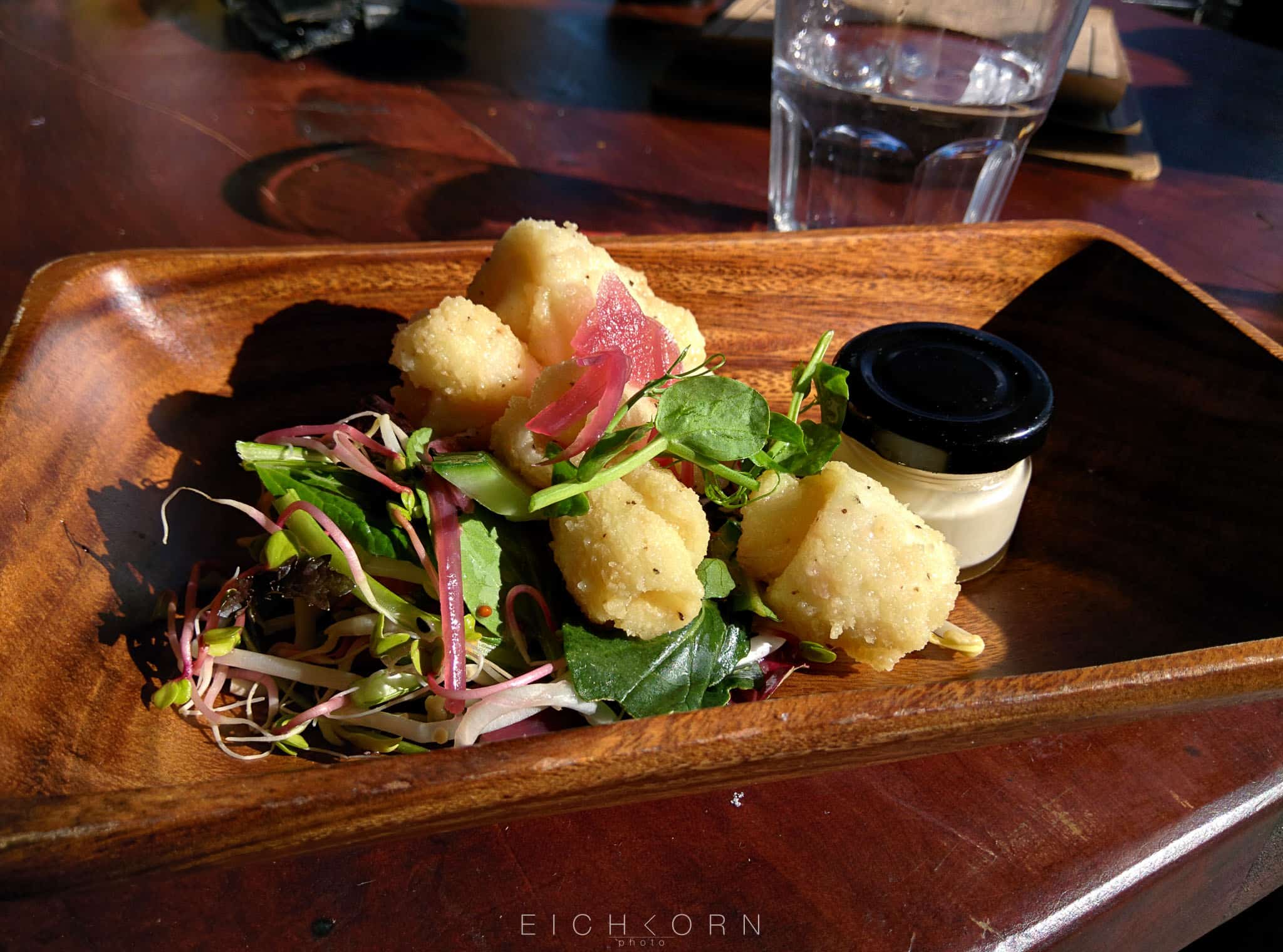 Back at the camping ground I packed my gear again to go to the peninsula in the hope of taking some better long exposure photos. I also set up my GoPro to take a night lapse of Mt. Manganui.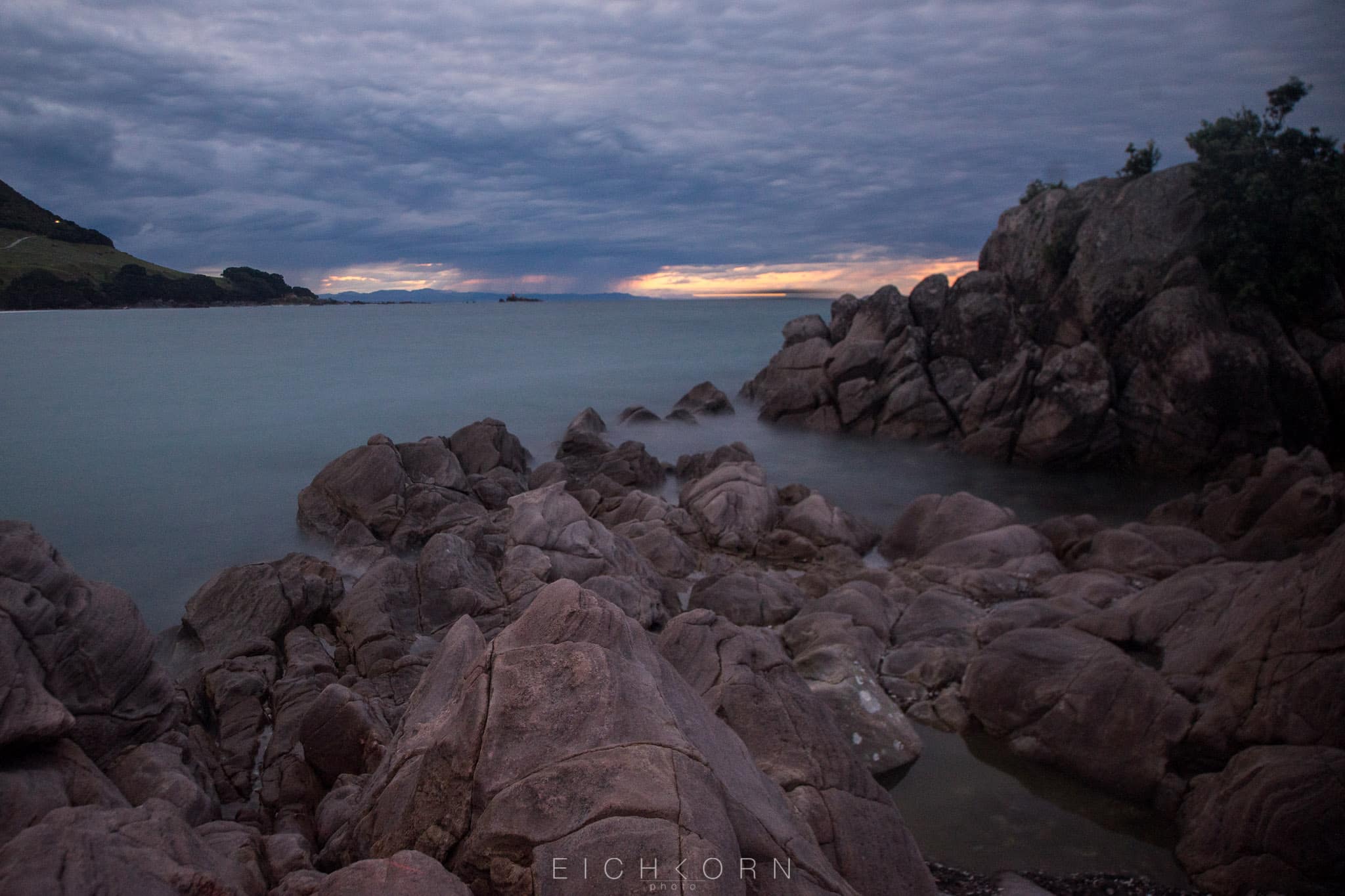 Impressions